The Emotional Buyer
Most buyers are unapologetically emotional in their purchasing decisions. Investment property shoppers aside, a home buyer looking for a new primary residence is going to need to be able to imagine themselves in a home they walk through.
To a home buyer, a new home is a reflection of who they are as a person, a couple, a family, etc.,. As consumers, the purchases we make, especially the large ones, reflect how we view or want to view ourselves. Cars and homes are prime examples. See how easy it is to finish these sentences:
I could never see myself driving a …
I couldn't imagine living in <city/town/neighborhood>.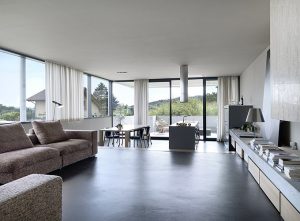 Whether consciously or not, walk-through prospects are trying to imagine how family members, friends, and co-workers would react to a home they are looking at. Considering that 65% of recent home buyers were married couples, the home buying process is often full of compromises, referendums and concessions between two people (NAR 2012 Profile of Home Buyers and Sellers). For these reasons, it's important that your home is staged to be neutral, a blank canvas they can paint themselves into. Let's take a look at a checklist that will help you neutralize your home.
Cleaning
The importance of cleaning the entire home thoroughly can never be underestimated. It's all about the details that shout, "This home is extremely well-maintained." Think of the following aspects:
Shampoo and wash carpets, clean trim, window sills, screens and blinds.
Clean out light fixtures and dust shelving.
Make rooms appear as spacious as possible.
Store unnecessary furnishing and personal items that might be making a room look crowded.
Make sure it's extremely easy to walk through your home. There cannot be any clutter.
Light, light, light! The worst thing for a home on the market is darkness.
Keep all curtains and drapes open.
Replace broken or lower wattage bulbs with new and high wattage bulbs.
Turn on all overhead and lamp lights before a walk-through or open house.
Touch Ups
Inspect your entire home. Touch up paint, from trim and baseboards to cabinets and window frames. Pay special attention to areas that are worn from high traffic over the years.
Make sure all door knobs and locks work and replace anything that doesn't.
Kitchen Area
Make your kitchen pristine!
Absolutely no clutter on the countertops. I actually know a couple of Realtors that will not take a listing until all the clutter is removed from the kitchen.
Clean all the grease from the oven and stove. Make all appliances shine!
Remove any fridge magnets, personal calendars, posted invitations, mail and newspapers from the kitchen area.
Remove any old mats or carpets from the kitchen floor.
The number of photos, portraits, and posters should be minimized.
Bathrooms
Clean, scrub and make superficial improvements to your bathroom(s).
Remove any clutter, such as personal toiletries, hair care electronics and medications. Add fresh soap.
Consider well-placed candles or other finishing touches.
Pro Tip: Color coordinate bathroom linens, i.e. towels, wash clothes, shower curtain and/or carpets. You'd be surprised how an older bathroom can really shine with some new and nicely coordinated linens. Here are some websites that show examples of how you can transform your bathroom.
http://activerain.com/blogsview/2707996/budget-bathroom-staging-before-after-photos
http://colorchats.benjaminmoore.com/2012/10/which-bathroom-color-has-you-green-with-envy/
http://www.designsponge.com/2012/12/before-after-rustic-bathroom-transformation.html
http://www.designsponge.com/2012/11/before-after-grey-green-bathroom-redo.html
Fix every single problem, such as leaks, plumbing issues, clogged shower heads and drains. Leaks and other common problems that arise but often go unfixed for months or years scream "poorly maintained".
Finishing Touches
While walls, furniture and rugs should be relatively neutral, strategic arrangements of flowers or plants throughout the home can add splashes of color that are always well received.
Consider placing large mirrors where they can be of benefit.
If a room has smaller windows, a well placed mirror can reflect natural light into the room.
If a room is small, a mirror can make it look larger.
Some Thoughts on Home Condition
Sell As-Is or Make Improvements? What's Best for You? Do a cost-benefit analysis. The HomeDepot has a great landing page about ten steps to updating a bathroom. If you can update a master bath for under $1500, is it worth it?
–
Pro Tip: Go through all of your records since you first purchased your home and list all improvements you made and their cost. Share this with all potential buyers.